Seven Important Keys
Two parents pull up to the front row of a large department store parking lot, about fifty feet away from the front doors. Their research revealed this particular store has the largest selection of back-to-school backpacks in town. The store opens; they have one final sip of coffee, place their cups securely in the vehicle cup holders, and then they scurry through the store's front doors.  They, along with their children, make a beeline to a huge wall of backpacks on display.
The parent's mission is to find the best backpack for their eight-year-old son Matt and the other for their six-year-old brown-eyed daughter Alice, who is entering the first grade. These parents want the best for their children and are looking for safety, durability, warranty, practicality, and user-friendly access.
Matt on the other hand has already locked his eyes on a glow-in-the-dark backpack of his favorite superhero with a secret pocket hidden inside. Alice is reaching for the one with the brightest colors, is soft to the touch, and has her name written in pink and silver glitter.
The Priorities of Good Parents
Good parents have as their priority, their relationship with God, their relationship with their spouse, and then their most valued earthly treasure, their relationship with their children. Good parents will attempt to always provide the best they possibly can to see their children succeed. They look for the best within their budget in clothing, education, nutrition, friends, and opportunities for achievement.
One of the priorities for Christian parents is for their son or daughter to understand the priorities in life as God designs. One of these is a healthy prayer life which is essential to their success.
My wife and I began teaching and modeling prayer where most begin, before meals and at bedtime. I wish we'd recognized in their earliest years the best and most effective prayer model with its seven powerful key points for prayer, and living a purposeful fulfilled life.
Good parents hope to acquire and present to their children the best of the best in whatever area it concerns.
When it comes to prayer and the best advice for our children to live successful lives, the most qualified expert is Jesus Christ. He will always deliver the premium of results.
He is the unsurpassed champion and model for the optimally lived life and the prayer needed to facilitate it. Jesus absolutely loves the little ones and is the pinnacle of care for their well-being.
The Seven Most Important Keys to Teach Your Child About Life and Prayer
Always honor and acknowledge God first in all things.
2. Help them understand that whatever he wants for their lives will be their best choice.
3. Guide them to inquire and trust God for whatever daily provision they need to pursue the life God has set before them.
4. Teach them the power and freedom of forgiveness. How to ask for forgiveness when they fail and to grant forgiveness when others fail them.
5. Teach them to discern wrong and avoid it. A good moral compass present in a parent is easily detected and inherited by a child.
6. Teach them that God is the ultimate protector, deliverer, and strongest security.
7. Teach them to worship and honor God in and for all things, as he is in all things and all things exist for him.
These seven keys are drawn from the most famous, accurate, and best-executed prayer model ever recorded and appear in Matthew 6:9-13.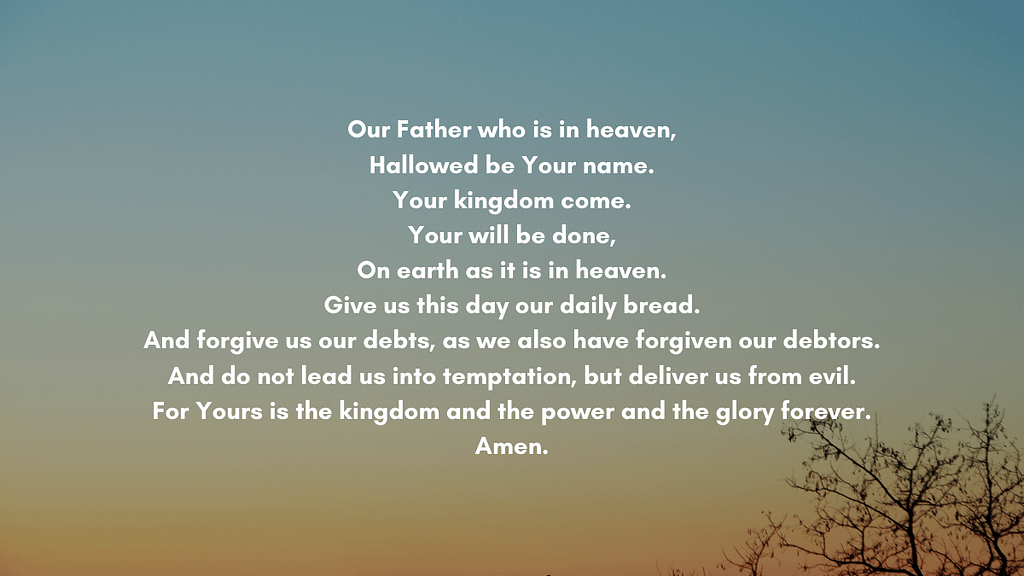 Better Caught than Taught
There is a phrase well suited to conclude this communique concerning teaching your children these most important keys, and the phrase is "Better caught than taught". Your children need to see you applying these keys in your own life. We cannot properly embed in the heart of our children what we do not possess within ourselves. Your application of these keys in your own life will be your strongest and best hope.
Give your children the best opportunity for their lives, for they truly are a valuable treasure.