WHAT DO YOU WANT TO DO?
The year was 1960. Like most mid-July mornings in the Ohio River Valley, it was humid and the temperature climbing for a hot one. A couple of eight-year-old boys sat on the porch steps of a small two-bedroom house on Forty-Sixth Street on Louisville's West Side.
Shawnee Elementary School, where the boys attended, was already halfway through its summer vacation. Summer break was the long-anticipated event they'd waited for since the school's Christmas break ended six months earlier. They were now well into their summer plans of staying up later, sleeping in longer, hours of daily bike rides, games of tag with a dozen kids running throughout the neighborhood, lemonade stands, and the ever-popular game of hide and seek at dusk.
Here they were though, only halfway through their summer vacation, seated silently, staring across their tiny front yard and into the well-worn asphalt street wondering what to do with the rest of their day. Finally, one of them broke the silence,
Well, what do you want to do today?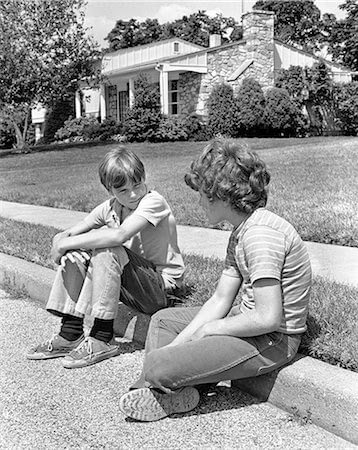 I don't know, said the other, what, do you want to do?
After a rather long pause came this somewhat frustrated response, I don't know, how much longer 'til school starts anyway? Soon I hope!
How many times has a similar scene unfolded in your life? Plans are made, expectations grow, and the event you've longed for finally arrives, but then at some point, comes the familiar thought of that wasn't quite what I expected. Well, now what?
There could be several reasons leading to that restless question. Maybe the experience you were promised in the travel brochure was overstated. Maybe the pictures of that coveted item you purchased were a bit enhanced. Maybe the performance of the new car was exaggerated, or the anticipated peace and happiness you were certain would manifest with the new home you bought faded as the monthly mortgage payments and maintenance bills consistently appeared in your mailbox.
Whatever the anticipated item, plan, or experience you framed in your mind would fulfill you, the problem you encountered is when your reality didn't match your expectations. The reason for your disappointment and unrest is because your heart and entire being is designed for life's best experience. And life's best experience lies waiting in one place, the will of God the Father for your life. Everything else eventually fades and fails to produce genuine results.
He is your life's best designer. He is unlimited in his capacity to deliver what he promised, what he has designed for you to experience, and he has your best interest in mind. How do I know that to be true? Because his word says he made you for his purpose and his glory, so his plans depend on you succeeding in what he has designed for you.
God our Father has available to him unlimited resources with all power and authority to use them in his plan for you.
Our heavenly Father is the most intentional and purposed of persons. Ask him what he wants you to do, and he will have the most constructive answer and best prepared path for you to succeed. Whatever his answer when you ask will always materialize as the best for him and best for you. The Bible says his plans are flawless. (Psalm 18:30)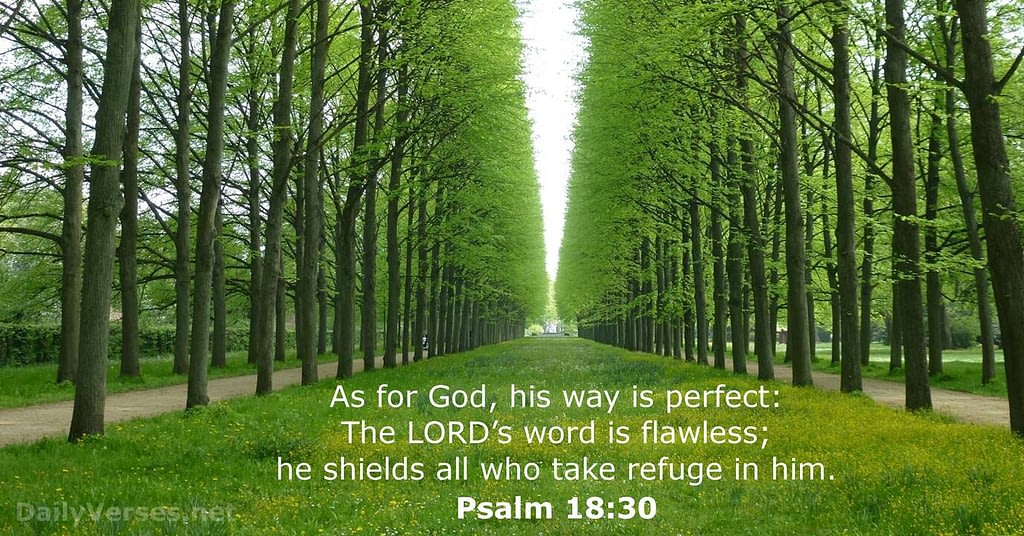 He is the one asking you: What do you want to do? His plans are flawless, you can't lose!
Until next time,
Craig
May your Kingdom come soon.
May your will be done on earth, as it is in heaven.
Living the Lord's Prayer: Introduction
Living the Lord's Prayer: Entry #1
Living the Lord's Prayer: Entry #2
Subscribe to the daily devotion HERE